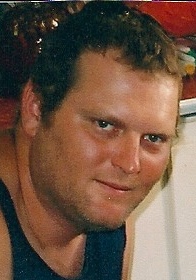 DIRK A. BOSE, 45 of Shelburn, IN passed away at 10:50 p.m. Thursday, February 26, 2015 near the railroad tracks on State Road 41 and 850 N County Road in Sullivan County.
He was born January 4, 1970 in Sullivan, IN to James A. Bose and Karen K. Bose (Danko).
Survivors include his father & mother, James "Tony" & Karen Bose of Wilfred, IN; fiancé, Theresa Boyd of Wilfred, IN; daughter, Hannah Bose of Wilfred, IN ; step daughter, Nicole Kirkpatrick of Wilfred, IN; brother, Reese Bose of Wilfred, IN; sister & brother-in-law, Laura Veisseh & Ali of Raleigh, NC; niece, Ashley Bose; nephews, Ramine & Reza Veisseh; and several aunts, uncles, & cousins.
He was preceded in death by his daughter, Willow Dirchelle Bose.
Dirk worked as a tree trimmer. He also liked to fish, hunt, and garden. But he mostly loved spending time with his family. He also enjoyed watching movies.
Arrangements were entrusted to Michael W. Cox, Cox Funeral Home; 218 South Meridian Street; Jasonville, Indiana.
Graveside Services were at 11:00 a.m. Monday, March 2, 2015 at Oak Grove Cemetery with Pastor Scott Kirkpatrick officiating.
Interment was at Oak Grove Cemetery in Wilfred, IN.
Facebook Comments