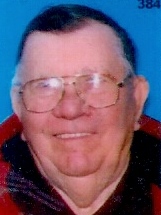 MELVIN C. DEAN, 92, of Coalmont, Indiana passed away at 4:38 p.m. Wednesday, February 1, 2017 in Regional Hospital in Terre Haute, IN.  
He was born July 17, 1924 in Howesville, IN to Charles Dean and Mable (Davis) Dean.
Melvin married Elsie L. (Mattox) Dean in November 1942 and she passed away on January 17, 2011.
Survivors include his daughter and son-in-law, Carole & Jim Clark of Brownsburg, IN; daughter-in-law, Charlotte Dean of Jasonville, IN; grandchildren, Brent & Sherry Clark, Brian & Jennifer Clark; 6 great-grandchildren; 2 great-great-grandchildren; sister and brother-in-law, Mary Ann & Harold Machonkin of Florida; sister-in-law, Wanda "Peg" Dean of Terre Haute, IN; several nieces, nephews and cousins.
He was preceded in death by his parents; wife; daughter, Sherrie M. Dean in 2012; son, Garry Dean in 2016; brothers, Wesley Dean, Leslie Dean.
Melvin was a mechanic and truck driver with Siepman Coal Company, Sinder's Chevrolet in Jasonville, Chesty Potato Chips in Terre Haute and then to work for Peabody Coal Company out of the Midland Shops as a mechanic. He was a member of the United Mine Workers. He has attended the Jasonville Assembly of God Church. Melvin loved hunting, fishing and working with his bird dogs. He would hunt anything that was in season.
Arrangements were entrusted to Michael W. Cox, Cox Funeral Home; 218 South Meridian Street; Jasonville, IN; coxfuneralhomejasonville.com. Visitation was scheduled from 1 to 3 p.m. Monday. Funeral Services immediately followed visitation at 3 p.m. Monday, February 6, 2017 at the Cox Funeral Home with Pastor Brad West officiating.
Interment was at Peavey Cemetery in Howesville, IN.
Facebook Comments