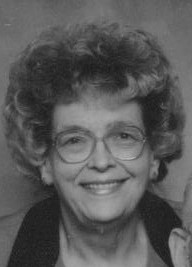 DOROTHY MILLER FORBES, 74, went home to be with her Lord 4:15 p.m. Friday, September 4, 2009 at Shakamak Good Samaritan Nursing Center. She was born December 23, 1934 in Jasonville, IN to Ethel and Bertha (Adams) Hickman. She was a homemaker and had done factory work. She was a faithful member 47+ years at Friendly Grove Baptist Church.
She is survived by her husband, Gerald Forbes of Jasonville; daughters & sons-in-law, Joy Faught of Jasonville, Kim & Dave McKinley of Doans, and Janice & Lester Hinton of Newburgh; sons & daughters-in-law, Tom & Wanda Miller of Lewis and Tim & Linda Miller of Shelburn; sister, Anna Frye of Jasonville; sister-in-law, Iris Hickman of Terre Haute; son-in-law, Lee Baker of Bloomfield; 15 grandchildren; 26 great-grandchildren; and many nieces and nephews. She was preceded in death by her parents; 1st husband, Arnold Miller; daughter, Carolyn Baker; son, Donald "Rex" Miller; two grandsons, Tony Faught & Joshua Hinton; brothers, James & Donald Hickman; and nephew, Donnie Frye.
Visitation was 4-8 p.m. Tuesday and noon until  3 p.m. Funeral Service time Wednesday, September 9, 2009 all at the Friendly Grove Baptist Church.  Rev. Larry Ricketts officiated. Interment was at Friendly Grove Cemetery, Lewis, IN. Arrangements were entrusted to Michael W. Cox, Ferguson-Lee Inc., Cox Chapel.
Facebook Comments