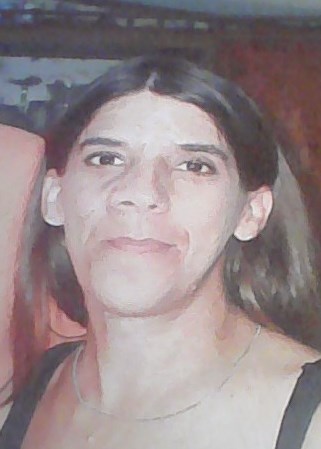 SUSAN L. FISH, 48, of Sullivan, Indiana, passed away at 11:10 p.m. Monday, May 1, 2017 at her residence.  
She was born October 22, 1968 in Terre Haute, IN to Herbert Fish and Ruby (Gilbert) Fish.
Survivors include her husband, Robert Freeman of Sullivan; sons and daughter-in-law, Ronnie Fish and Brittany Baker of Sullivan, Darrick and Brittany Freeman of Sullivan; daughter, Leeanne Freeman and Josh Hastings of Sullivan; step-sons, Bobby Freeman of Terre Haute, Travis Freeman of Terre Haute, Brandon Freeman of Terre Haute; many grandchildren; brothers, Jim Fish of Sullivan, Frank Fish of Sullivan; sisters, Mary Mathies of Terre Haute, Tina Belcher of Oaktown, Theresa Bline of Gunterburg, AL; many nieces, nephews and cousins.
She was preceded in death by her parents; brothers, Robert Fish, Donald, Fish, and Herbie Fish.
Susan graduated from Sullivan High School. She worked in grocery stores and gas stations and most recently a store clerk at the 500 Platolene Gas Station in Sullivan.  She enjoyed watching Colts football and spending time with her grandchildren.
Arrangements were entrusted to Michael W. Cox, Cox Funeral Home; 218 South Meridian Street; Jasonville, IN; coxfuneralhomejasonville.com. Visitation was scheduled from 11 a.m. to 1 p.m. Saturday, May 6, 2017 until 1 p.m. service time at the Cox Funeral Home with Pastor Tom Holt officiating.
Interment was at Pogue Cemetery in Vigo County.
Facebook Comments