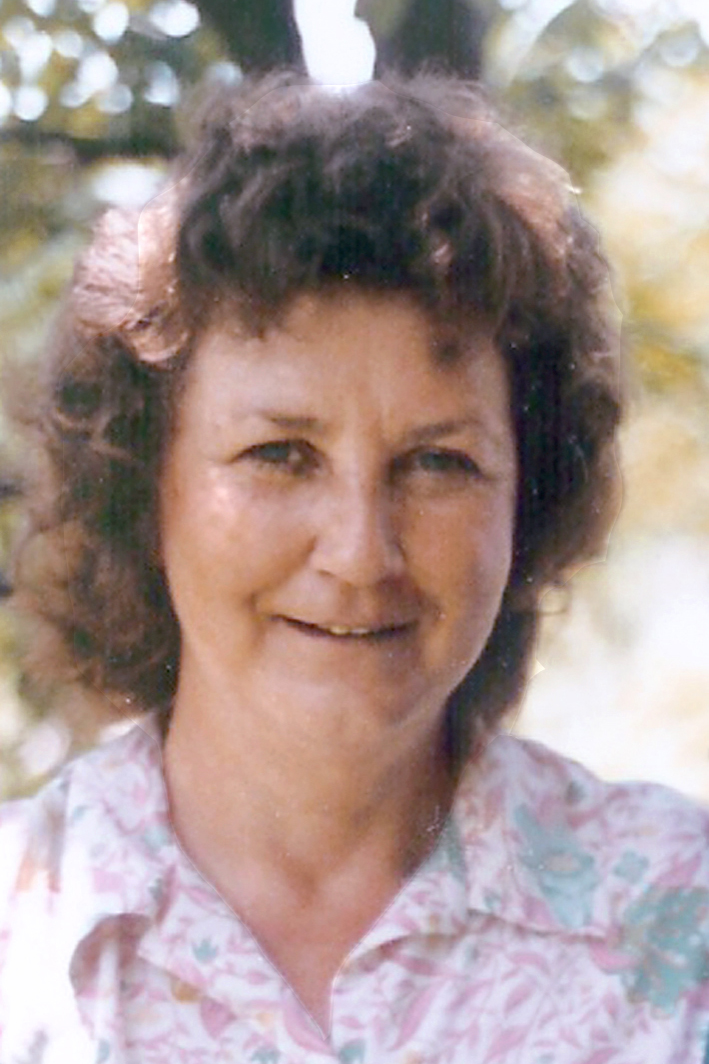 HELEN F. FOUGEROUSSE, 78, of Jasonville, Indiana passed away at 2:47 p.m. Sunday, July 30, 2017 in Regional Hospital, Terre Haute, IN.
She was born April 15, 1939 in Indianapolis, IN to William Clay Dicus and Jessie America (Rawley) Dicus.
Helen married Robert Franklin Fougerousse, July 9, 1955 and he passed away October 23, 2002.
Survivors include her daughter, Rebecca Sue (Fougerousse) Sagarsee and John Scott of Staunton, IN; sons, Michael E. and Ruan Fougerousse of Switz City, IN, Robert "Buckshot" Joe Fougerousse of Vincennes, IN, Daniel John and Shelly Fougerousse of Odessa, FL, Christopher Carl and Norma Fougerousse of Jasonville, IN, Anthony Brian and Denise Fougerousse of Jasonville, IN; daughter-in-law, Nancy Fougerousse of Jasonville, IN; grandchildren, John Scott Jr. Sagarsee, Steven Fougerousse, Anna Schoppert, Chrystal Trimmer, William Robert Sagarsee, Kristina Avila, Brady Fougerousse, Nicole Fougerousse, Julie Snyder, Danielle Trimmer, Danielle Fougerousse, Kelly Fougerousse, Cheyenne Sagarsee, Stephanie Fougerousse, Jessie Hines, Ashley Speer, Larissa Pouch,  Dess Fougerousse, Megan Sherman; great grandchildren, Peyton Sagarsee, Reyna Avila, Melanie Fougerousse, Collin Sagarsee, William Sagarsee, Tray Avila, Izzy Avila, Hollie Fougerousse, Preston Snyder, Braeden Schoppert, Alethia Schoppert, Nicolas Hines, Leah Sagarsee, Maria Hines, Selene Hines, Austin Whitehead, Audrey Snyder, Ethan Schoppert, Macie Mounlio, Lucas Sagarsee, Ava Sherman, Jackson Hines; brother, Richard Dicus of Indianapolis, IN; sister, Maxine Dicus of Terre Haute, IN.
She was preceded in death by her parents; husband, Robert Fougerousse; siblings, Edna Basham, Bessie Bays, Rosalie Buckallew, Joseph Dicus, Vernon "Butch" Dicus, Jack Dicus; son, Timothy Ray Fougerousse; granddaughter, Maria Lee Fougerousse.
Helen attended school at Coal City and Worthington, IN and was a homemaker. She attended the Church of Christ in Jasonville, IN and liked to garden and work outside.  Helen was a mother, grandmother and great-grandmother. She loved to play cards, backgammon and was a Red Sox fan.
Arrangements were entrusted to Michael W. Cox, Cox Funeral Home; 218 South Meridian Street; Jasonville, IN; coxfuneralhomejasonville.com. Visitation was scheduled from 4-8 p.m., Thursday, August 3, 2017 and Friday 9 a.m. until service time August 4, 2017 at the Funeral Home.
Funeral Services were 1 p.m. Friday, August 4, 2017 at  the Cox Funeral Home with Pastor Terry Dowell officiating.
Interment was at Lebanon Cemetery, Midland, IN.
Facebook Comments