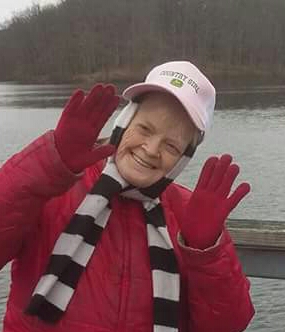 BARBARA LEE FRAYSER, 66, of Linton, Indiana passed away at 12:09 p.m. Wednesday, June 7, 2017 in Linton Nursing & Rehab.  
She was born August 23, 1950 in Greene County, IN to LaVerne Hattie Roach and Ruby Roach.
Barbara married Matthew S. Frayser on January 23, 1988 and he passed away on April 14, 2017.
Survivors include her daughters, Regina Edmonson of Linton; Rebecca Wilson of Linton; grandchildren, Ricky Brown, Lex Brown, Phebe Pritsch, Zaccari Burns, Alexa & Zoey Wilson, Sophya Kimmell, Riley Cox; brother, Donald Edward Roach of Linton.
She was preceded in death by her parents; husband.
Barbara graduated from Bloomfield High School. She was a homemaker. Barbara was a member of Blessed Hope Baptist Church. She enjoyed reading and writing and loved to write down daily happenings and collect ink pens.
Arrangements were entrusted to Michael W. Cox, Cox Funeral Home; 218 South Meridian Street; Jasonville, IN; coxfuneralhomejasonville.com. Cremation was chosen. Memorial Services were 11 a.m. Tuesday, June 13, 2017 at the Blessed Hope Baptist Church with Pastor Jerry Ross officiating.
Burial was at the Scotland Cemetery at a later date.
Facebook Comments