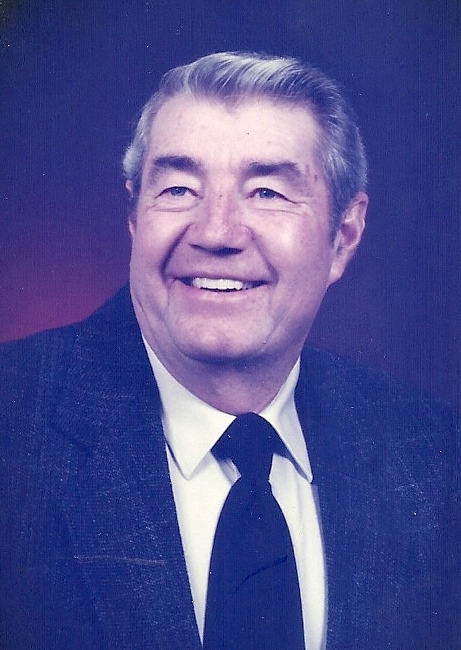 JAMES D. "JIM" GRADY, 81, of Jasonville, Indiana passed away at 11:51 p.m. Friday, May 26, 2017 in his residence.
He was born November 7, 1935 in Clay County, Indiana to James Grady and Mildred (Burger) Grady.
Survivors include his wife of 49 years, Dorothy (Jenkins) Grady whom he married on July 20, 1967; daughters, Cindy and Jay Rawley of Jasonville, Cathy and Mike Mason of Jasonville, Christy and Kenny Kennett of Jasonville; son, Jeff and Ronda Eccles of Jasonville; grandchildren, Angi and Rob Wheat, Tabi and Jim Ferguson, Jamie May,  Jonni Withycombe, Matt and Beth Mason, Marc Mason, Misty and Darrell Knutson, Nan and Bob West, Greg and Ashley Kennett, Alysa Eccles and Shelby Swalls; 19 great-grandchildren,  8 great-great grandchildren; sisters, Sherry Slaughter of Jupiter, Florida, Mary Mayo of Jupiter, Florida, Nancy and Bob Caddell of Jasonville; brother, Garry Grady of Jasonville; many nieces, nephews and cousins.
He was preceded in death by his parents; sister, Bonnie Goad; 1 grandson, Ryan Withycombe; 1 great-great grandson, Wyatt DeJesus.
Jim retired from Canadian-Pacific Railroad in 1996 after 30 years of service.  Jim was a proud union member of the Brotherhood of Locomotive Engineers. He was a US Army veteran of the Korean War and was a member of the Jasonville American Legion post #172.  Jim enjoyed fishing, hunting, and especially fox chasing with his dogs.  He loved cutting the grass on his old John Deere.  Jim was also an avid supporter of Shakamak athletics, whether it was sitting along the first aisle at the basketball games, or behind the plate at the softball and baseball games, he loved supporting the Lakers.
Arrangements were entrusted to Michael W. Cox, Cox Funeral Home; 218 South Meridian Street; Jasonville, IN; coxfuneralhomejasonville.com. Visitation was scheduled from 5-8 p.m. Wednesday and 9 a.m. until service time Thursday at the Funeral Home. Funeral Services were 2 p.m. Thursday June 1, 2017 at the Cox Funeral Home with Pastor Mark Messmer officiating.
Interment was at Peavey Cemetery in Howesville, IN with Military Graveside Rites.
Facebook Comments