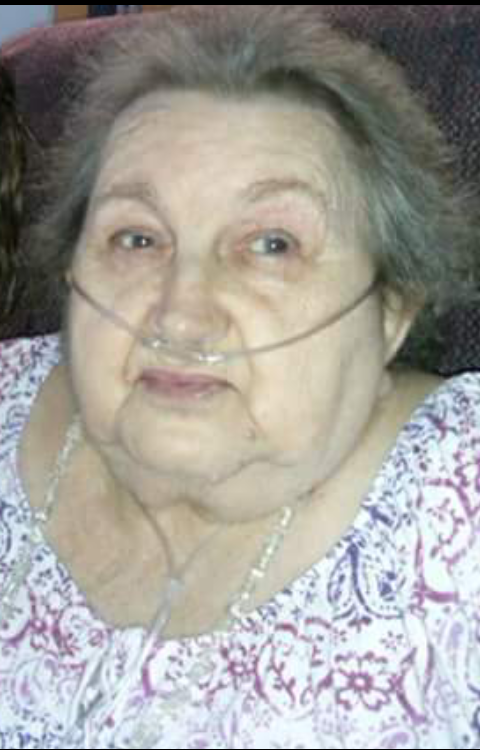 THELMA M. GRASSICK, 78, of Jasonville, Indiana passed away at 8:45 a.m. Monday, January 16, 2017 in Breckenridge Health and Rehab in Sullivan, IN.  
She was born August 2, 1938 in Terre Haute, IN to Joseph Bethel Pharris and Alma Almedia Arnold.
Survivors include her daughters, Kathy Morris of Terre Haute, Darla Scales of Jasonville; son and daughter-in-law, Don & Rachele Grassick of Terre Haute; 13 grandchildren, Daniel Grassick, Christopher Grassick, Kara Grassick, Tiffany Grassick, Jonathon Bose, Anthony Bose, Matthew Bose, Chad Morris, Travis & Michelle Scales, Josh & Liz Scales, Kimberly & Ryan Norris, Brittany Scales, Daphney Scales, Brandon Griffith; 16 great-grandchildren.
She was preceded in death by her mother, Alma Arnold; father, Joe Pharris; brothers, Walley Pharris, Stacey Pharris; son-in-law, Melvin Morris; half-brothers, Clancey Pharris, Casey Pharris.
Thelma had worked at The Cord Factory. She was a member of the Jasonville Church of God. She enjoyed spending time with her grandkids.
Arrangements were entrusted to Michael W. Cox, Cox Funeral Home; 218 South Meridian Street; Jasonville, IN; coxfuneralhomejasonville.com. Visitation was scheduled from 10 a.m. to 2 p.m. Thursday. Funeral Services immediately followed visitation at 2 p.m. Thursday, January 19, 2017 at the Cox Funeral Home with Pastor Sam Bush officiating.
Interment was at K of P Cemetery in Hymera, IN.
Facebook Comments