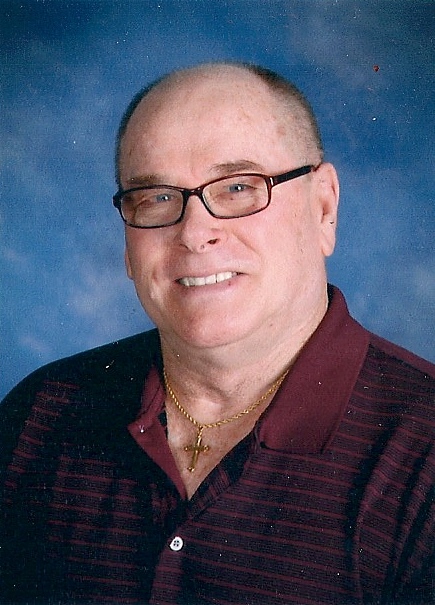 LARRY A. "GRIZZ" GRIZZEL, SR., 68, of Jasonville, Indiana went home to be with his Lord at 4:39 a.m. Tuesday, February 10, 2015 in his residence.
He was born June 16, 1946 in Bishop, VA to Elmer Frank Grizzel Sr. and Nannie Mae (Altizer) Grizzel Ryder.
Survivors include his wife, Sharon E. (Stiffler) Grizzel of Jasonville, IN whom he married on February 2, 1999; son, Larry A. Grizzel, Jr. of Terre Haute, IN; daughters & sons-in-law, Jody Lynn West and Chris (who was like a son to Larry) of St. Louis, MO, Kelly Shake and Jarod of Switz City, IN, Shelly Stillwell and Lance of Terre Haute, IN; son and daughter-in-law, Michael Johnson and Stephanie of Martinsville, IN; grandchildren, Isabella, Gavin, Gracie Lynn, Gage, Chase, Tatum, Abby, Jarin, Corey, Deven, Hannah, Calvin, and Cameron; great-grandson, Kizer Lee; sisters & brother-in-law, Rebecca Sue Brocker of Prairieton, IN, Judy Harbough and Paul of Terre Haute, IN; brother, Elmer Frank Grizzel, Jr. and his special friend, Shirley of Terre Haute, IN; several nieces and nephews; 1 great niece; aunt, Grace Sanders of Terre Haute, IN; uncle, Olon Altizer of Tazewell, VA.
He was preceded in death by his parents; mother-in-law, Evelyn M. Phifer (who lived with them for 11 years); and many aunts and uncles.
Larry was a 1965 Graduate of Gerstmeyer High School. Right out of high school, Larry began pitching for a New York semi-pro baseball team. He pitched for them until Uncle Sam called him to serve in the Vietnam War. When Larry returned from Vietnam he began working for the Milwaukee Railroad as an engineer for 7 years. He then went to work selling insurance for Missouri and Indiana for several years. Larry served as their State Director. Larry then worked several jobs, the last being P.J. Trucking, before retiring because of his health in 2006. He was a U.S. Army Veteran of the Vietnam War. Larry loved all sports. He enjoyed bowling, golf, and especially Nascar and baseball. He loved spending time with his grandchildren and constant loving companion Katie, our little Maltese.
Arrangements were entrusted to Michael W. Cox, Cox Funeral Home; 218 South Meridian Street; Jasonville, Indiana. Visitation was scheduled from 4-8 p.m. Saturday and Noon until 2 p.m. service time Sunday at the Funeral Home. Funeral Services were at 2 p.m. Sunday, February 15, 2015 with Pastor Monty Vincent and Pastor Sam Bush officiating.
Interment was at Lebanon Cemetery in Midland, IN with Military Graveside Rites.
Facebook Comments