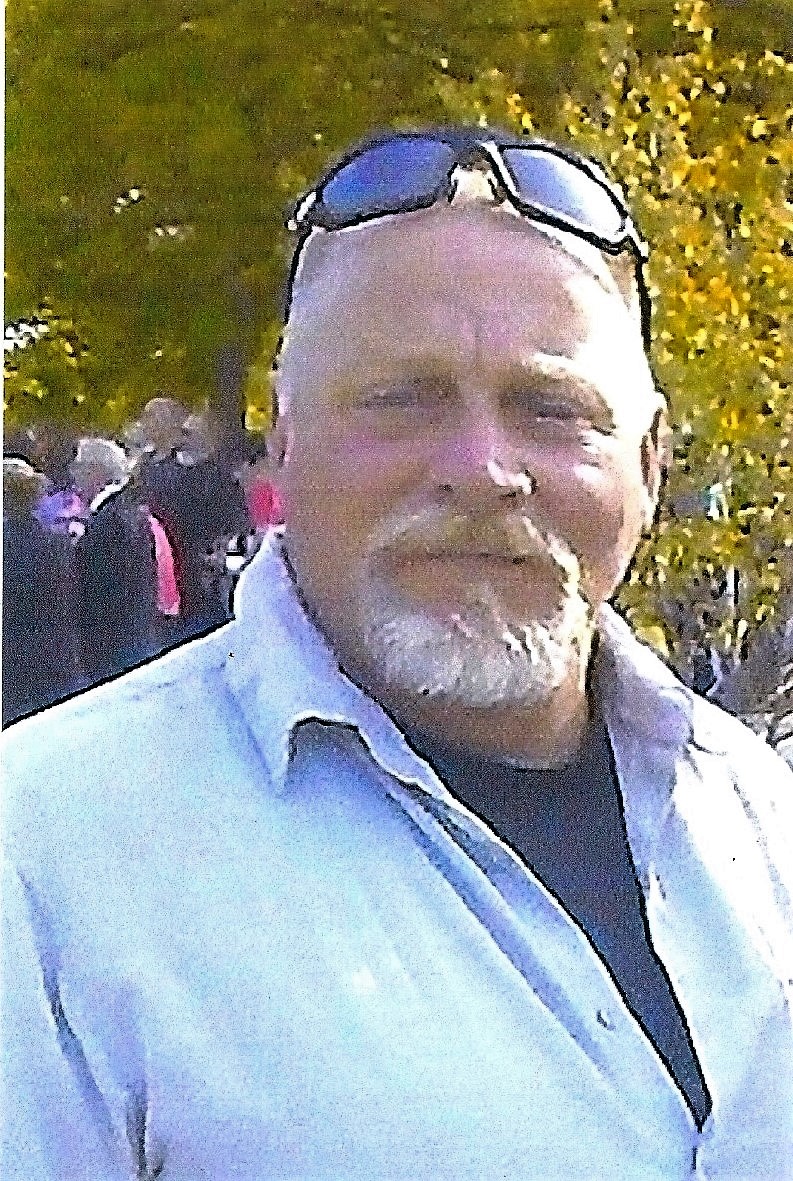 RONALD D. "RON" HERTAUS, 54 of Jasonville, Indiana, passed away at 12:46 p.m. Friday, August 11, 2017 in Greene County, Indiana.  
Ron was born May 8, 1963 in Hobart, Indiana to Richard D. Hertaus and Beulah Faye Ebert (LeVay).
Survivors include his parents, Bill and Faye Ebert of Jasonville, IN; children, Wade D. Hertaus and fiancé Celina A. Alverez of Sahuarita, AZ, B. Jordan Hertaus of Evansville, IN; grandchildren, Zaden D. Hertaus, Ethan V. Alverez and Lilly E. Hertaus (still in mommy's tummy), Jayda, Joselynn and Jasmine Shirvin, Markus Hendricks, Darius Bolland and Trinidy Garber; fiancé, Debbie May of Jasonville, IN; brothers and sisters, Richard  (Patty) Hertaus of  Lake Station, IN, Pamula Powell of Merrillville, IN, Steven (Christa) Hertaus of Coalmont, IN, Russell Hertaus of Fortville, IN, Aaron (Ronna) Ebert of Leesburg, FL, Bill (Dawn) Ebert of Tavares, FL, Rhonda Knox of Laporte, IN, Cathy (Roy) Hendershott of Westville, IN, Tina (Dan) Madison of Merrillville, IN; many nieces and nephews and great nieces and nephews.
He was preceded in death by his twin brother; father, Richard Hertaus; maternal and paternal grandparents.
Ron graduated from Elston High School, Lake Station, IN.  He was a carpenter and a retired member of the Carpenters Union and Laborers Union of Vincennes, IN and Portage, IN local 546/224.  Ron enjoyed tinkering, building and just working with his hands.  Ron loved riding his motorcycle.  He was also into landscaping and big into yard work.
Arrangements were entrusted to Michael W. Cox, Cox Funeral Home; 218 South Meridian Street; Jasonville, IN; coxfuneralhomejasonville.com. Visitation was scheduled from 4-8 p.m. Tuesday August 15 and Wednesday 9 till 11:00 at the Funeral Home. Funeral Services were Wednesday, August 16, 2017 at 11:00 a.m. with Pastor Mark Messmer and Pastor James Phipps officiating.  As Ron requested Cremation followed.
Facebook Comments