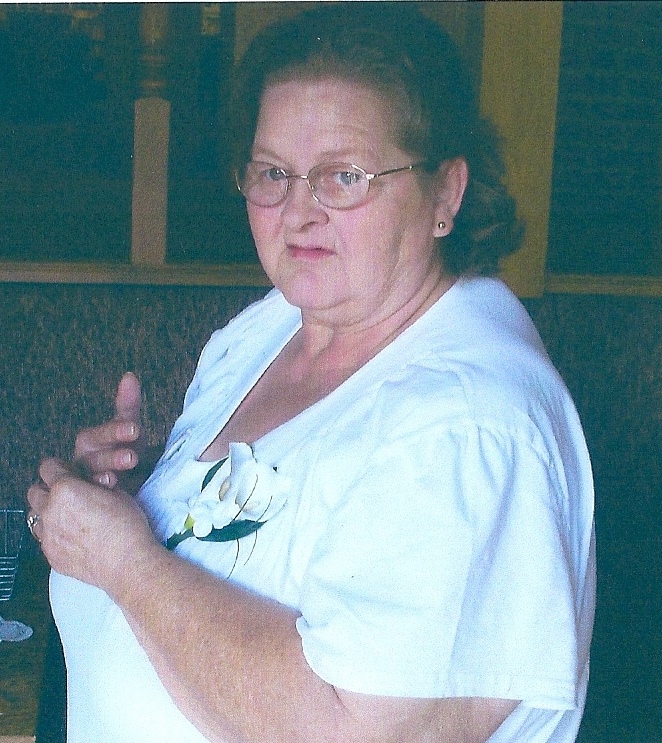 VICKI L. HOLLINGSWORTH, 66, of Jasonville, Indiana passed away at 12:15 a.m. Wednesday, February 19, 2014 in IU Health Methodist Hospital, Indianapolis, IN.
She was born September 7, 1947 in Terre Haute, IN to Robert Goodman and Betty (Bruce) Goodman.
Survivors include her husband, Ron L. Hollingsworth, Sr. of Jasonville, IN whom she married on January 3, 1967; daughters & sons-in-law, Debbie McKenzie of Worthington, IN, Christina & Charlie Moss of Vicksburg, IN, Cindy & Jack Denny of Jasonville, IN; sons & daughters-in-law, Ronald L. & LaKrista Hollingsworth, Jr. of Jasonville, IN, Michael Alan & Rebecca Hollingsworth of Jasonville, IN, Brian & Amanda R. Hollingsworth of Jasonville, IN; 20 grandchildren; 4 great-grandchildren; sisters, Sharon Balder of Terre Haute, IN, Brenda Einberger of Grantsburg, WI, Robin Einberger of Grantsburg, WI; brothers, Rick Goodman of Terre Haute, IN, Lonnie Joe Goodman of Stillwater, MN, Alan Goodman of Somerset, WI, David Goodman of Baldwin, WI; many nieces and nephews.
She was preceded in death by her parents; grandparents; sister, Sandy Goodman.
Vicki was a homemaker.
Arrangements were entrusted to Michael W. Cox, Cox Funeral Home; 218 South Meridian Street; Jasonville, Indiana with Visitation scheduled from 11 a.m. until 1 p.m. service time on Monday at the Funeral Home. Funeral Services were 1:00 p.m. Monday, February 24, 2014 at the Cox Funeral Home with Pastor Sam Bush officiating.
Interment was at Lebanon Cemetery in Midland, Indiana.
Facebook Comments