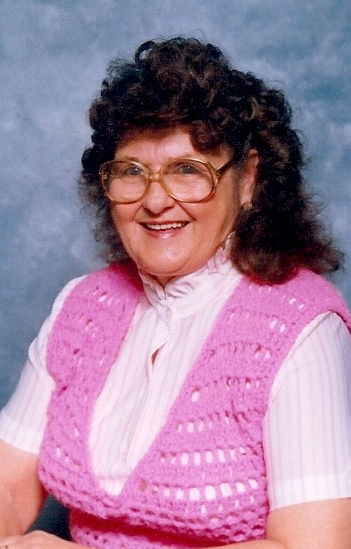 DELORIS MAXINE HOUSE, 83, of Jasonville, Indiana passed away at 12:30 p.m. Sunday, January 14, 2018 in Regional Hospital, Terre Haute, IN.  
She was born February 20, 1934 in Sullivan County, IN to Lester Raymond Marshall and Vesta Irene (Corbin) Marshall.
Deloris married Decker Laverne House Sr. on February 12, 1949 and he passed away on March 7, 1986.
Survivors include her children, Deloris Maxine Raley of Jasonville, Decker House Jr. (Stella) of Jasonville; grandchildren, Todd Raley, Lisa Key (Mike), Beth Ann (Chad Booker); great-grandchildren, Morgan Key, Makayla Booker, Caylynne Booker, Chad Booker, Jr.; brothers, Vernon Marshall of Gilmore, Robert Marshall of Kingston, AL; several nieces and nephews.
She was preceded in death by her parents; husband; grandsons, William Keith Raley, Jr., Harley House; brothers, Larry Dean Marshall, Billy Joe Marshall; sisters, Betty Walters, June Cox; son-in-law, William Keith Raley; great-grandson, Eric Sheffler.
Deloris was a homemaker. She was a member of the Hymera Independent Community Church where she was Treasurer for 8 years and also cleaned the church for 10 years. Maxine loved spending time with her kids, grandkids, great-grandkids, her family was her life.
Arrangements were entrusted to Michael W. Cox, Cox Funeral Home; 218 South Meridian Street; Jasonville, IN; coxfuneralhomejasonville.com. Visitation was scheduled from 4 to 8 p.m. Wednesday at the Funeral Home and Thursday 12 Noon until service time at the Hymera Independent Community Church. Funeral Services were 1 p.m. Thursday, January 18, 2018 at the Church with Pastor Darren Sluder officiating.
Interment was at Long's Chapel Cemetery in Hymera, IN.
Facebook Comments