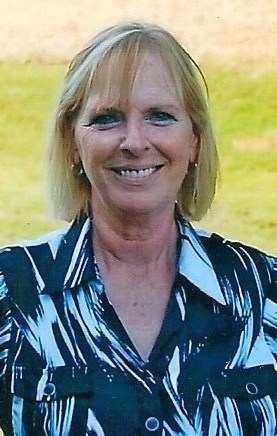 JOYCE L. LANGFORD, 59, of Jasonville, Indiana passed away at 1:10 p.m. Tuesday, October 29, 2013 in her residence.
She was born February 2, 1954 in Linton, IN to Royce G. Harmon and Venita (Willie) Harmon.
Survivors include her daughters & sons-in-law, Jill & Jim Raines of Jasonville, Jeanna & Ross Eickbush of Hope, Jamie Orman & Devon Cantrell of Jasonville, Jodi & J.D. Barton of Jasonville; sons & daughters-in-law, Jason & Brooke Langford of Jasonville, Josh & Nichole Langford of Jasonville, Jordan Langford of Jasonville; grandchildren, Kyia & Khloe Raines, Josh, Parker & Tucker Eickbush, Haley McKinley, Aubree Langford, Cole & Clay Orman, Mason, Maddox & Myra Barton, Cole Gilbert & Case Langford; sister & brother-in-law, Iris & Raymond Bradbury of Jasonville; twin brother & sister-in-law, Royce & Debbie Harmon of Franklin, brother, Dave Harmon of Ellettsville; several nieces, nephews and great nieces and nephews.
She was preceded in death by her parents; grandson, Karson Langford.
Joyce was the Business Office Manager of the Linton Nursing Home. She was a 1972 Shakamak High School Graduate. She loved to crochet, make crafts, read and decorate her home.
Arrangements were entrusted to Michael W. Cox, Cox Funeral Home; 218 South Meridian Street; Jasonville, Indiana with Visitation scheduled from 5 to 8 p.m. Friday and 9 a.m. until service time Saturday at the Funeral Home. Funeral Services were 11 a.m. Saturday, November 2, 2013 at the Cox Funeral Home with Pastor Mark Messmer officiating.
Interment was at Case Cemetery in Hymera, IN.
Facebook Comments