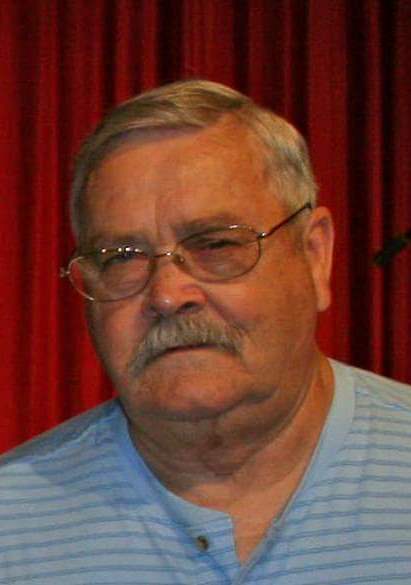 JAMES PAUL JOHNSON, 79, of Jasonville, Indiana passed away at 9:25 a.m. Thursday, May 19, 2016 in his residence.
He was born August 4, 1936 in Jasonville, IN to Bishop Johnson and Gertrude (Burton) Johnson.
Survivors include his wife of 57 years, Margaret (Venable) Johnson of Jasonville, IN whom he married on April 19, 1959; daughters and son-in-law, Kathy Johnson Wolfe of Worthington, IN, Leeann & John Gambill of Jasonville, IN, Denise Johnson & J.R. Syzdek of Houston, TX; sons and daughters-in-law, Jay & Rhonda Johnson of Worthington, IN, Dennis & Tracey Johnson of Jasonville, IN, Jeff Johnson of Hymera, IN, J.D. Johnson of Jasonville, IN; 13 grandchildren; 11 great-grandchildren; best friends, Jerry Joe Eddy & Jean Vibbert of Terre Haute, IN; many nieces, nephews and cousins.
He was preceded in death by his parents; 3 sisters; 4 brothers.
Jim was a U.S. Air Force Veteran and member of the Jasonville American Legion Post #172. He had worked for Ace Hardware in lawn mower repair and later for Peabody Coal Company as a Mechanic in the Shops. He was a member of the Agape Christian Church in Terre Haute.
Arrangements were entrusted to Michael W. Cox, Cox Funeral Home; 218 South Meridian Street; Jasonville, Indiana. A Gathering of Friends was scheduled from 5 to 8 p.m. Sunday at the Cox Funeral Home. Visitation and Memorial Service was Noon until 1 p.m. Monday, May 23, 2016 at the Linton Church of Christ, 4th Street NW with Pastor Rich Winson officiating.
Cremation was chosen. Burial was at a later date in Claiborne Cemetery in rural Sullivan County, IN.
Facebook Comments