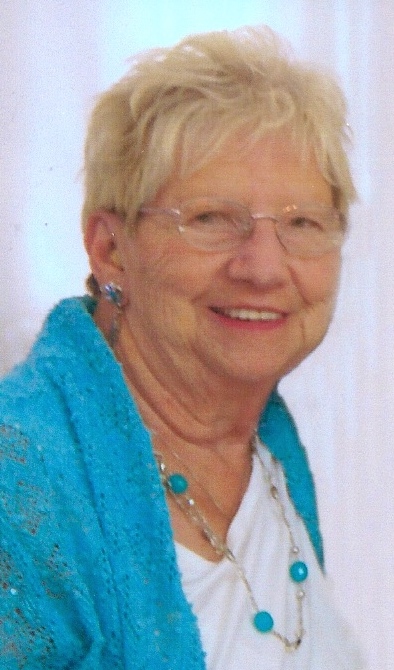 JOANNE KELLER, 82, of Shelburn, Indiana passed away at time 10:48 p.m. Friday, February 2, 2018 in Regional Hospital, Terre Haute, IN.  
She was born September 14, 1935 in Sullivan, IN to Roy Ryce Burdette and Goldie Odessa (Williams) Burdette.
Joanne married Basil L. Keller on May 24, 1952 and he passed away on December 8, 2017.
Survivors include her children, Randy Keller (Cindy) of Letart, WV, Wendell Keller (Rita) Shelburn; 7 grandchildren, Chris Keller (Annette), Ryan Keller, Josh Keller, Michael Hughes (Kristin), Crystal Hughes, Ashley Keller, Kevin Keller (Heather Shipley); 3 great-grandchildren, Brody Keller, Parker Keller, Peyton Keller.
She was preceded in death by her parents; husband; daughter, Patsy Hughes; great-grandsons, Zachary Hughes, Jude Tamm; 14 siblings.
Joanne had worked at Formfit, Columbia Records in Terre Haute and also worked in Jasonville as a hairdresser with Dorothy Passen in her earlier years, most recently she was a beautician where she owned and operated her own shop for several years. She worked puzzles, loved craft work where she worked with her brother Laurel, did craft painting, crocheting and quilting. Joanne and Basil were in a camping club, enjoyed their trips to Florida and West Virginia. Joanne liked the beach and collecting shells.
Arrangements were entrusted to Michael W. Cox, Cox Funeral Home; 218 South Meridian Street; Jasonville, IN; coxfuneralhomejasonville.com. Visitation was scheduled from 4 to 8 p.m. Thursday and 9 a.m. until service time Friday at the Funeral Home. Funeral Services were 11 a.m. Friday, February 9, 2018 at the Cox Funeral Home with Pastor Norman Santus officiating.
Interment was at Peavey Cemetery in Howesville, IN.
Facebook Comments