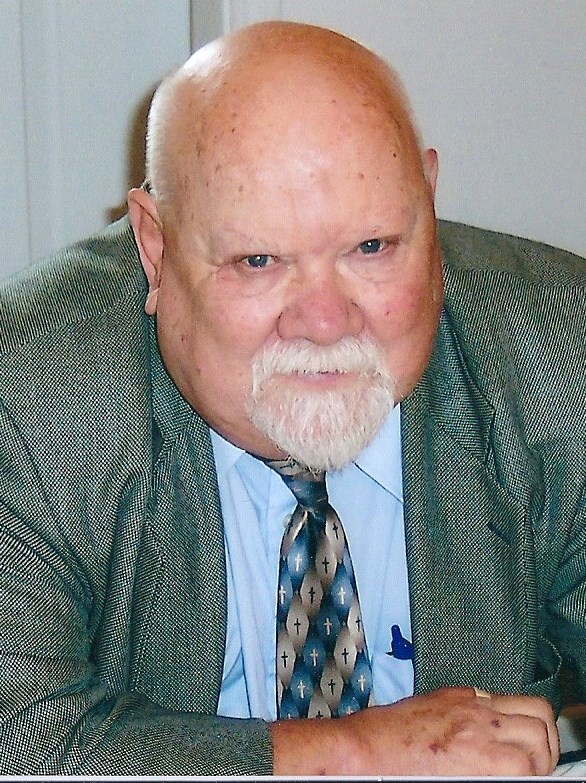 REV. CARL F. LETH, 85, of Linton, Indiana passed away at 10:30 p.m. Sunday, November 3, 2013 in Glenburn Home, Linton, IN.
He was born November 17, 1927 in Racine, Wisconsin to Olaf Leth and Ellen Marie (Hansen) Leth.
Survivors include his wife of 35 years, Kathryn L. (Light) Leth of Linton, IN whom he married on November 25, 1977; children and their spouses, Rev. Dr. Carl M. & Nancy Leth of Kankakee, IL, Paul E. Leth of Murfreesboro, TN, Linda J. High of Wichita, KS, Mike J. Leth of Pueblo, CO, Lt. Col. John & Lisa Majewski, Jr. of Belleville, IL, Andrew J. Majewski of Linton, IN; grandchildren, Carl D. Leth, Stephanie Leth, Mark Leth, Jennifer Leth, Michelle Leth, Gabriel Leth, Tisha Sherfield, Stephen Leth, Robert Leth, Graham High, Brittany High, Michaela High, Molly Durham, JT Durham; 11 great-grandchildren; one great-great-grandchild; sister, Helen Strandberg of Chicago, IL; many nieces and nephews.
He was preceded in death by his parents; daughter, Bev Durham; granddaughter, Michelle Leth; sister, Esther Johnson.
Carl had pastored with the United Methodist Church in Nottawa, MI; New Castle, Marietta, French Lick, New Albany, Terre Haute, Bedford, and currently in Jasonville, IN. Carl loved sports, especially football following the Green Bay Packers. He has a huge Packers memorabilia collection. He was an avid golfer until about six years ago when his eyes began to fail. He was a U.S. Army WWII Veteran and served with the Army Band in Europe.
Arrangements were entrusted to Cox Funeral Home; 218 South Meridian Street; Jasonville, Indiana. A Celebration of Life was scheduled at the Jasonville United Methodist Church at 3 p.m. Sunday, November 17, 2013.
In lieu of flowers donations were made in memory of Carl to The Backdoor Food Pantry. 
Facebook Comments