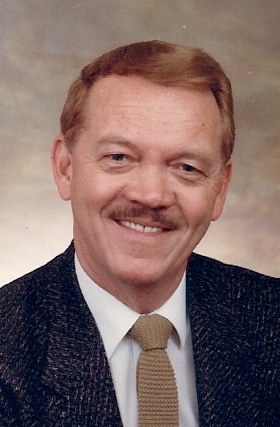 LARRY L. "MIKE" MICHAEL, 80, of Terre Haute, Indiana passed away at 11:40 p.m. Wednesday, March 29, 2017 in Union Hospital, Terre Haute, IN.  
He was born July 17, 1936 in Linton, IN to Olin Michael and Chatta (Brown) Michael Moss.
Survivors include his wife, Mona Sue (May) Michael of Terre Haute whom he re-married on March 6, 2013; children and spouses, Kevin O. & Vicki Michael of Terre Haute, Kathy Michael of Terre Haute, Keith Michael of Terre Haute, Christie & Greg Clark of Dennison, IL; 11 grandchildren; 12 great-grandchildren; 2 cousins; 1 nephew.
He was preceded in death by his parents; brother, Jerry Michael.
Mike was a graduate of Midland High School Class of 1954. He worked as District Manager for Electrolux and then worked for REMAX Real Estate for several years as a Broker. He was a member of Union Christian Church in Terre Haute and the Elks Lodge in Terre Haute.
Arrangements were entrusted to Michael W. Cox, Cox Funeral Home; 218 South Meridian Street; Jasonville, IN; coxfuneralhomejasonville.com. Visitation was scheduled from 10 to 1 Wednesday. Funeral Services immediately followed visitation at 1 p.m. Wednesday, April 5, 2017 at the Cox Funeral Home with Pastor Todd Payton officiating.
Interment was at Lebanon Cemetery in Midland, IN.
Facebook Comments