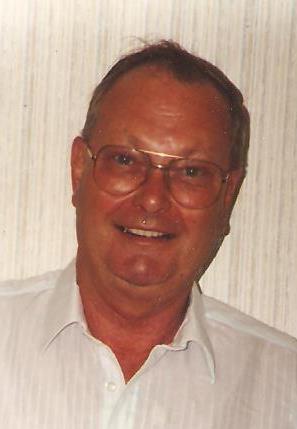 EDWARD M. MYNGHEER, 78, of Newburgh, Indiana passed away at 8:50 a.m. Tuesday, May 31, 2016 in Cyprus Grove Nursing Home, Newburgh, IN.
He was born May 9, 1938 in Waterbury, Conn. to Charles E. Myngheer and Isabell (Badger) Myngheer.
Survivors include his wife, Willa Dean (Gibson) Myngheer of Newburgh, IN whom he married on November 30, 1970; sister, Ann Faver of Conn.; sons, Richard (Pamela) Miller of Newburgh, Kriss (Becky) Miller of Linton, Steven (Pamela) Miller of Jasonville, and Wayne (Jena) Myngheer of Terre Haute; grandchildren, Joshua Miller, Amanda (Jeremy) Miller, Ashley (David) Hedden, Lauren Miller, Olivia Miller, and Jamie (Wes) Readinge; great-granddaughter, Aubrey Heeden; and many other loving family members and friends.
He was preceded in death by his parents and one sister, Jean.
Ed retired after 37 years of service with Peabody Coal Company as an electrical engineer. He was a member of the Lawton Street Christian Church and a U.S. Army Veteran. In addition to enjoying time with his family and friends, Ed was an avid outdoorsman, a lover of Indiana University basketball, and a mechanical wizard who took great pleasure in finding a way to repair nearly anything a friend, relative, or neighbor brought by his workshop.
Arrangements were entrusted to Michael W. Cox, Cox Funeral Home; 218 South Meridian Street; Jasonville, Indiana. Visitation was scheduled 11 a.m. to 2 p.m. Friday, June 3, 2016 at the Funeral Home. Funeral Services immediately followed visitation at 2 p.m. at the Cox Funeral Home with Pastor Mike Rotman officiating.
Interment was at Lebanon Cemetery in Midland, IN.
In lieu of flowers contributions were made in memory of Ed to Canine Companions for Independence, PO Box 446, Santa Rosa, CA 95402 or the Speedway Burn Center at Riley Children's Hospital, 30 South Meridian Street, Ste 200, Indianapolis, IN 46204.
Facebook Comments