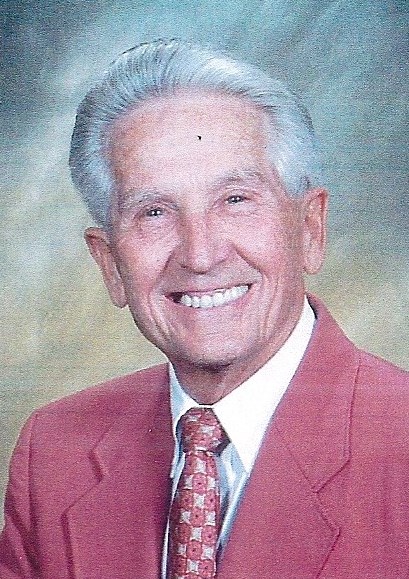 JAMES C. "CLIFF" NEFF, 87, of Terre Haute, Indiana formerly of Punta Gorda, Florida passed away at 10:27 p.m. Thursday, August 3, 2017 at his son's residence in Terre Haute.  
He was born January 28, 1930 in Jasonville, IN to Sam Neff and Elizabeth (Lee) Neff.
Survivors include his sons, J.C. and Jessie Neff of Terre Haute, Andy and Michelle Neff of Terre Haute; step-son, Jeffrey (Andrea) Ulery of Mount Vernon, OH; grandchildren, A.J. Neff, Caleb Neff, Brandon Neff, Libby Neff, Candace Ulery, Jordan Ulery; 6 great-grandchidren.
He was preceded in death by his first wife, Peggy of 26 years and second wife, Melony of 34 years.
Cliff graduated from Midland High School. He is a US Army Veteran and served in WWII. Cliff was retired from Mineweld after over 30 years of service.  He managed the store in North Terre Haute.  Cliff loved the outdoors, fishing, golfing, and working in the yard. Cliff never met a stranger. He served faithfully at the Souls Harbor Church of God in Punta Gorda, Florida.
Arrangements were entrusted to Michael W. Cox, Cox Funeral Home; coxfuneralhomejasonville.com.
Visitation was scheduled from 5-8 p.m. Sunday August 6, 2017 and 10-11 a.m. Monday at the Faith Outreach Family Church. Funeral Services were 11 a.m. Monday, August 7, 2017 at Faith Outreach Family Church at 3001 Wallace Avenue, Terre Haute with Pastor J.C. Neff officiating.
Interment was at Lebanon Cemetery in Midland, Indiana with Military Graveside Rites.
Facebook Comments