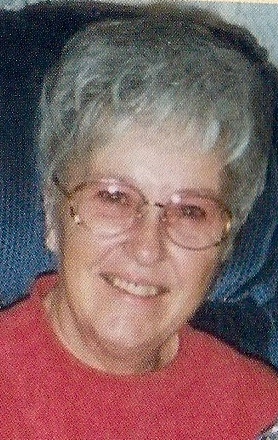 SHIRLEY ROSE (FOUNTAIN) NEWLIN, 83, of Hutsonville, Illinois passed away at 4:00 a.m. Sunday, December 10, 2017 in Burnsides Community Health Center in Marshall, IL.  
She was born November 15, 1934 in Thompson Falls, Montana to Ward Tilton Fountain and Julia Cornelia (Parish) Fountain.
Survivors include her husband of 53 years, Kenny R. Newlin of Hutsonville, IL who she married on February 15, 1964; children, Gary Cox (Denise) of West Union, IL, Michael Cox (Teresa) of Jasonville, IN; Gregg Cox (Rhonda) of Hutsonville, IL, Sara Jones (Scott) of Marshall, IL; grandchildren, Blake Cox (Heather), Brian Cox (Amanda), Tracy Kerzan (Kraig), Travis Cox (Jenny), Joseph Cox, Jason Bonesteel (Lindi), Justin Cox, Tenielle Alger (Danny Fitzjerrald), Christopher Jones, Devin Jones (Laci); 16 great-grandchildren; siblings, Robert Fountain (Sharon) of Tuloma, TN, Don Fountain (Erlene) of Oceanside, CA; sisters-in-law, Joann Fountain of TX, Elaine Fountain of TX; several nieces and nephews.
She was preceded in death by her parents; sisters, June Blankenship, Dorothy Everett; brothers, Archie Fountain, Earl Fountain.
Shirley was a custodian of Hutsonville High School from 1975 to 2000. She was a member of the Hutsonville United Methodist Church. Shirley coached Bunker Hill Girls Softball team for several years. She loved music, playing the piano, accordion, organ and squeeze box. She enjoyed her church family, loved her family and spending time spoiling her grandkids and great-grandkids.
Arrangements were entrusted to Michael W. Cox, Cox Funeral Home; 218 South Meridian Street; Jasonville, IN; coxfuneralhomejasonville.com. Visitation was scheduled from 4 to 8 p.m. Illinois Central Standard Time, Thursday at the Pulliam Funeral Home; 601 North Pleasant Street; Hutsonville, IL. Funeral Services immediately followed visitation at 8 p.m. Thursday, December 14, 2017 at the Pulliam Funeral Home in Hutsonville with Rev. Bessie Adams officiating.
Cremation followed.
Facebook Comments