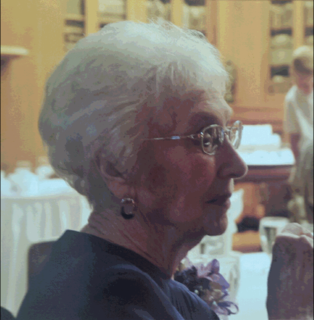 LORENE PELL, 92, of Jasonville, Indiana passed away at 4:40 a.m. Monday, August 14, 2017 in Shakamak Good Samaritan Center, Jasonville, IN.  
She was born April 14, 1925 in Sullivan, IN to Emil Laughlin and Ertice (Wolf) Laughlin.
Lorene married Myron "Ted" Pell on November 2, 1946 and he passed away on December 10, 1982.
Survivors include her daughter, Linda Bailey of Farmersburg, IN; grandchildren, Megan & Kenny Wineinger, Zack & Kendra Bailey; great-grandchildren, Michael Wineinger, Kendra Wineinger.
She was preceded in death by her parents; husband.
Lorene was a 1942 Wiley High School Graduate of Terre Haute. She earned her Bachelor's Teaching Degree in 1945 at ISU (Indiana State Teacher's College) and later earned her Master's. She started teaching at Jasonville High School where she taught Business Education, then on to Hymera and North Central Schools where she taught until her retirement. Lorene was a member of the Howesville Presbyterian Church, Tri Kappa, Delta Kappa Gama, Triads, Greene County Retired Teachers Association, Peavey Cemetery Board.
Arrangements were entrusted to Michael W. Cox, Cox Funeral Home; 218 South Meridian Street; Jasonville, IN; coxfuneralhomejasonville.com. Visitation was scheduled from 11 to 2 Thursday at the Funeral Home. Funeral Services immediately followed visitation at 2 p.m. Thursday, August 17, 2017 at the Cox Funeral Home with Pastor David Rector officiating.
Interment was at Peavey Cemetery in Howesville, IN.
In lieu of flowers contributions were made in memory of Lorene to the Greene County Foundation. Envelopes were available at the funeral home. 
Facebook Comments