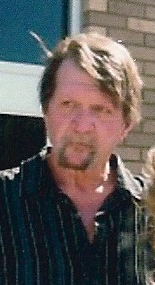 LARRY A. PETIT, 68, of Jasonville, Indiana passed away at 3:52 a.m. Friday, July 7, 2017 in Union Hospital, Terre Haute, IN.  
He was born August 23, 1948 in Linton, IN to Leo Petit and Nada Grace (Kennett) Petit.
Survivors include his daughter, Lisa Bartja of Jasonville; grandchildren, Garrett Bartja, Alycia Bartja; brother and sister-in-law, Keith & Sherry Petit of Toledo, OH; sisters, Kathleen Livers of Jasonville, Lynn Petit of Jasonville; nieces, Leahann Mize (Steve) of Jasonville, Olivia VanHorn (Tad) of Jasonville, Angela Petit of OH; nephews, Keith Petit Jr. of OH, Jessee Petit of OH; great-nieces, Jada Huff, Alayna Mize; great-nephews, Gunner A. VanHorn, Easton Mize; significant other, Laura Douglas of Jasonville.
He was preceded in death by his parents.
Larry was a graduate of Belleville High School in Belleville, MI. He worked for Chrysler and then General Dynamics until his retirement. He was a member of Jasonville American Legion Post #172. He served in the U.S. Marine Corp. Larry left Jasonville when he was 16 and moved to Michigan where he lived and worked for 45 years. He was a huge Nascar and Jimmy Johnson fan, Butler Basketball and Broncos Football fan, and let's not forget his beloved dog, Otto Cee.
Arrangements were entrusted to Michael W. Cox, Cox Funeral Home; 218 South Meridian Street; Jasonville, IN; coxfuneralhomejasonville.com. Visitation was scheduled from 4 to 8 p.m. Sunday and 9 a.m. until service time Monday at the Funeral Home. Funeral Services were 2 p.m. Monday, July 10, 2017 at the Cox Funeral Home with Pastor Brad West officiating.
Interment was at Peavey Cemetery in Howesville with Military Graveside Rites.
Facebook Comments