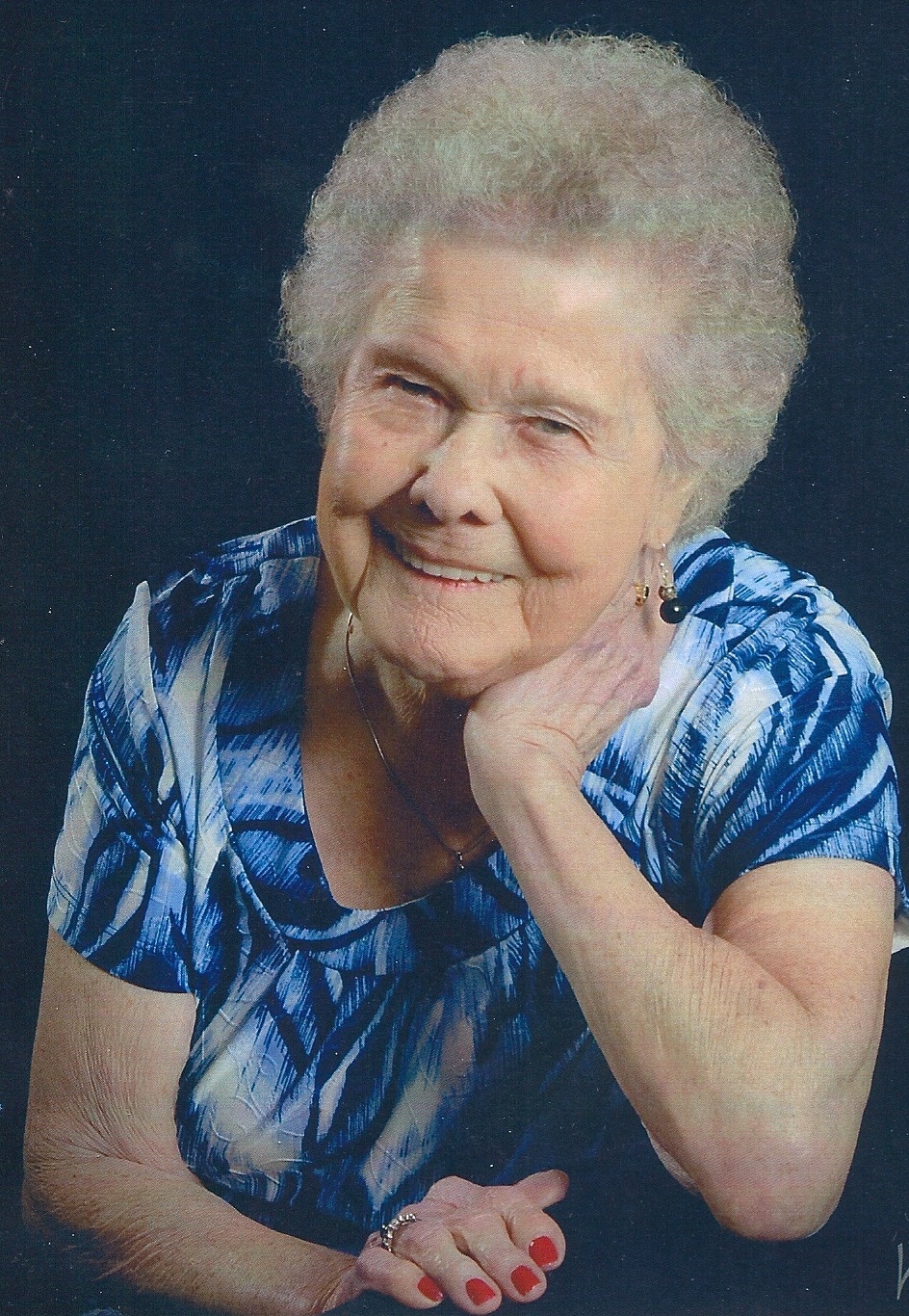 CLARA "SALLY" VIRGINIA POULTER, 90, of Harper, Kansas and Formerly of Jasonville, IN passed away at 6:13 p.m. Wednesday, November 11, 2015 in Harper Hospital District No. 5, Harper, Kansas.
She was born May 23, 1925 in Terre Haute, IN to Clarence Holmes and Mary (Owens) Holmes.
Survivors include her daughter & son-in-law, Mary Kay & Carey Irvin of Harper, Kansas; grandsons, Douglas E. Poulter, Jack L. Morelan; sister, Ella Mae "Mickey" Patchett of Jasonville, IN; several nieces & nephews.
She was preceded in death by her parents; sister, Dorothy Williams, Fanny McCarty; brothers, Henry Holmes, Clarence Holmes, James "Spike" Holmes.
Clara had worked at Davis Gardens and retired from Modern Album of Terre Haute after 27 years of service. She was a member of the Bethel Baptist Church.
Arrangements were entrusted to Michael W. Cox, Cox Funeral Home; 218 South Meridian Street; Jasonville, Indiana. Visitation was scheduled from 9 a.m. until 11 a.m. service time Monday at the Funeral Home. Funeral Services were 11 a.m. Monday, November 16, 2015 at the Cox Funeral Home with Pastor Doug Cassel officiating.
Interment was at Grandview Cemetery in Terre Haute, IN.
In lieu of flowers contributions were made to Cox Funeral Home to help cover funeral expenses. Envelopes were available at the funeral home.
Facebook Comments