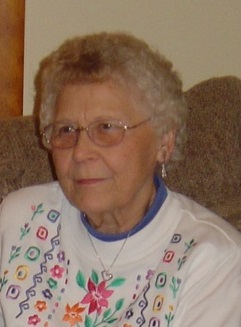 LOIS I. REESE, 87, of Jasonville, Indiana passed away at 10:00 a.m. Monday, December 9, 2013 in her residence.
She was born January 16, 1926 in Hymera, IN to Max Fischer, Sr. and Una (Brock) Fischer.
Survivors include her husband, Paris T. Reese of Jasonville; children, Jim Hadley of Jasonville; Jane & Ron Bennett of Illinois, Jo Coats of Indianapolis, Shane & Leslie Reese of Jasonville; grandchildren, Dedra & Rockie Cox Jr., Ryan & Michelle Hadley, Michael & Sara Hadley, Michelle Murley, Josh & Courtney Schmidt, Trevor Reese, Seth Reese, William T. & Nancy Enstrom, Cindy Bennett; great-grandchildren, Colin Seifert, Ashlyn Hadley, Larrissa Hadley, Garett Murley, Hanna Murley, Gabrielle Hadley, Ravenne Hadley, Jackson Hadley, Erika Enstrom, Alex Enstrom, Ian Enstrom, Mitchell Schmidt; sister, JoAnn McKrain of Farmington, MI; several nieces and nephews.
She was preceded in death by her parents; daughters, Janice Enstrom and Judy Taylor; brother, Max "Buddy" Fischer, Jr.; grandson, Jan Richard Enstrom.
She had worked at Walters Drug Store, Cab Stand & Restaurant with first husband, Jack Hadley, Public Service in Terre Haute, FormFit for 12 years, Shakamak Good Samaritan Nursing Home for 8 years and then retired as a nurse's aide. She was a member of the Jasonville Assembly of God Church and their Missionary Group. She was a member of Sew & Quilters at Heart Club for several years.
Arrangements were entrusted to Cox Funeral Home; 218 South Meridian Street; Jasonville, Indiana with Visitation scheduled from 4 to 8 p.m. Wednesday and 9 a.m. until 11 a.m. service time Thursday at the Funeral Home. Funeral Services were 11 a.m. Thursday, December 12, 2013 at the Cox Funeral Home with Pastor Sam Bush officiating.
Interment was at K of P Cemetery in Hymera, IN.
Facebook Comments