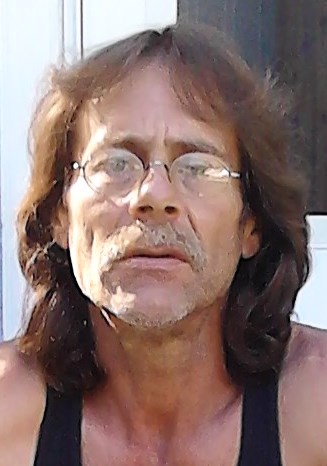 KEITH A. ROBERTSON, 49, of Jasonville, Indiana passed away at 3:38 a.m. Tuesday, December 31, 2013 in Bloomington Hospital.
He was born February 29, 1964 in Owen County, IN to Ronald Robertson and Sharon (Frye) Robertson.
Survivors include his wife, Doris E. "Dee" Robertson of Jasonville, IN whom he married on July 30, 1994; son, David Robertson of Jasonville, IN; daughters, Jayme Caddell of Jasonville, IN, Kayla Hunter of Bedford, IN; 3 grandchildren; mother, Sharon Robertson; 2 step-sons; 5 step-daughters; 14 step-grandchildren; sisters & brothers-in-law, Valarie Brown of Linton, IN, Rita Higgins & David of Gosport, IN, Barbara & Kevin Ford of Eminence, IN; brothers & sister-in-law, Ron Robertson of Spencer, IN, Rick Robertson & Denise of Quincy, IN; several nieces and nephews.
He was preceded in death by his father, Ronald Robertson.
Keith worked as a glazer at Baxter Glass and Mirrors in Terre Haute, IN.
Arrangements were entrusted to Michael W. Cox, Cox Funeral Home; 218 South Meridian Street; Jasonville, Indiana. A Gathering of Friends was scheduled from 6 to 7 p.m. Tuesday, January 14, 2014. Memorial Services followed at 7 p.m. at the Cox Funeral Home with Pastor Mark Messmer officiating.
There will be a benefit held for Keith at a later date.
Facebook Comments