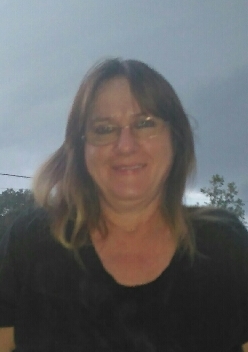 DIANA C. SMITH, 52, of Coalmont, Indiana passed away at 2:15 p.m. Sunday, January 15, 2017 in her residence.  
She was born July 16, 1964 in Indianapolis, IN to David Dillman and Mildred (Phillips) Dillman.
Diana married Richard Lee Smith who passed away on October 26, 2000.
Survivors include her daughters, Heather Smith of Tipton, IN, Brittany Smith of New Jersey; grandchildren, Brayden Lee Smith, Elena Ivory Smith; sisters and brothers-in-law, Paula & Leonard Giles of Coalmont, Yolanda & Leroy Kibbey of Indianapolis, Dottie & Darren Judkins of TN, Mary Stanley Jordan of AR; brothers and sisters-in-law, David & Lisa Dillman of Indianapolis, Danny & Viola Dillman of Indianapolis; grandmother, Wanda Urban of Lebanon, IN; boyfriend, Robert Flanders of Coalmont; aunt, Yvonne Phillips of Lebanon, IN; several nieces, nephews, great nieces, nephews and cousins.
She was preceded in death by her parents; granddaughter, Marissa Jade Smith.
Diana was a homemaker.
Arrangements were entrusted to Michael W. Cox, Cox Funeral Home; 218 South Meridian Street; Jasonville, IN; coxfuneralhomejasonville.com. Visitation was scheduled from Noon to 2 p.m. Saturday. Funeral Services followed visitation at 2 p.m. Saturday, January 21, 2017 at the Cox Funeral Home with Pastor John Pierce officiating.
Facebook Comments