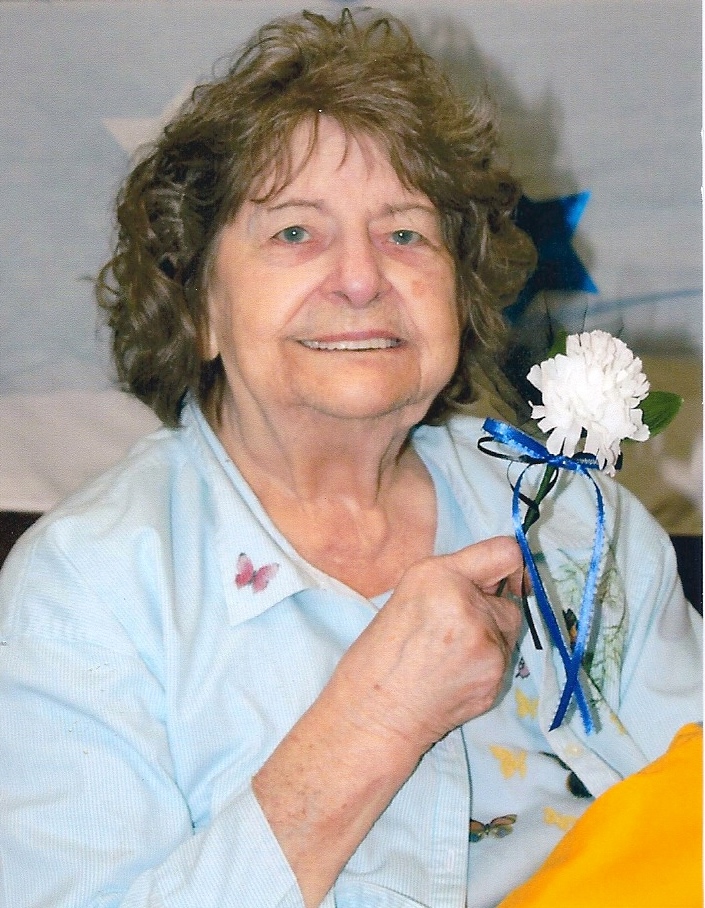 JOAN STRAHLA, 83, of Jasonville, Indiana passed away at 2:20 a.m. Tuesday, December 15, 2015 in Shakamak Good Samaritan Center.
She was born April 11, 1932 in Greene County, IN to Glen Burger and Helen (Perry) Burger.
Joan married Carl B. Strahla November 1953 and he passed away October 1984.
Survivors include her daughters and son-in-law, Laura and Steven Dean of Jasonville, IN, Beth Strahla of Jasonville, IN; son and daughter-in-law, Steve and Debbie Strahla of Jasonville, IN; grandchildren, Steve and Debbie Dean, Christopher Dean, Lori and Jason Cottom, Andrew and Sharon Strahla, Johnney Turley, Annie and Justin Williams, Amy (Nikki) and Tyler Dix, Katie Miller, Matthew Miller, Carl Miller; 13 great-grandchildren; sister, Dee Woods of Jasonville, IN; brothers and sisters-in-law, Don and Reva Burger of Abilene, TX, Fred and Janice Burger of Jasonville, IN, Bob and Treva Burger of Jasonville, IN, Kenny and Sheryle Burger of Shelburn, IN, Darrell and Sally Burger of Linton, IN, Mike Burger of Jasonville, IN; nieces, nephews & cousins.
She was preceded in death by her parents; husband; son, Carl Strahla, Jr.; grandson, Billy Turley; siblings, Clarence Burger, Shelvy Goble, Janett Eberwine, Carolyn Anderson, Billie Crowder.
Joan was a 1950 Coalmont High School Graduate. She had worked at Kramer's Grocery Store and was a Payroll Clerk for Siepman's Coal Company. She was a member of the Friendly Grove Church. Joan loved to cook and was an avid gardener.
Arrangements were entrusted to Michael W. Cox, Cox Funeral Home; 218 South Meridian Street; Jasonville, Indiana. Visitation was scheduled from Noon to 2 p.m. Thursday at the Funeral Home. Funeral Services followed Visitation at 2 p.m. Thursday, December 17, 2015 at the Cox Funeral Home with Pastor David Smith officiating.
Interment was at Sanders Cemetery in rural Clay County, IN.
The family asked that in lieu of flowers contributions be made in memory of Joan to the Shakamak Good Samaritan Center to replace their ice cream machine. Envelopes were available at the funeral home.
Facebook Comments