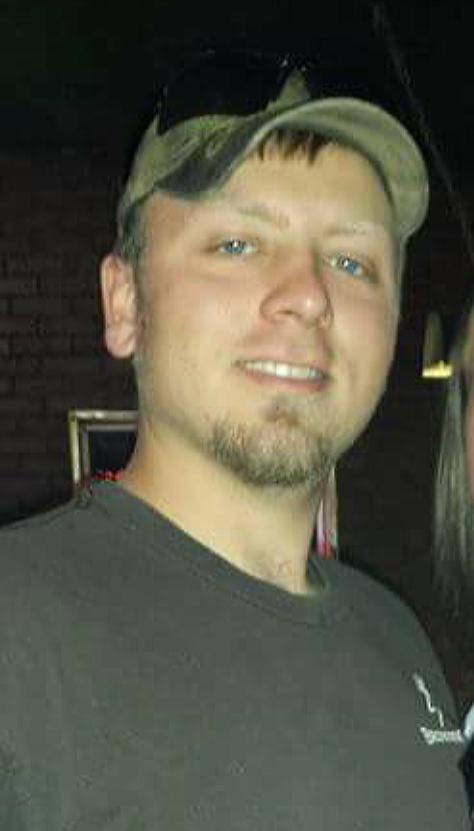 JOHN ROSCOE TIDD, 26, of Hymera, Indiana, passed away at 1:15 A.M. Saturday, January 24, 2015 in Sullivan County, IN.
He was born July 8, 1988 in Sullivan, IN to John Patrick Tidd and Debra K. (Gambill) Smith.
Survivors include his wife, Lynnzy whom he married on September 13, 2014; sons, Brantley Tidd and a soon to be born son; mother & step-father, Debra K. & Dana Smith of Jacksonville, FL; father & fiancé, John P. Tidd & Sue Morlan of Farmersburg, IN; father & mother-in-law, Tom & Glenda Dean of Hymera, IN; grandparents, Jim & Jan Tidd of Lewis, IN, Don & Marilyn Gambill of Vicksburg, IN, Vivian Stevenson of Wilfred, IN, and Frances Dean of Lewis, IN; sister & brother-in-law, Amber Lacer & William of Linton, IN; brothers, David Chambers of Bloomfield, IN, and Roy Chambers of Muncie, IN; brothers-in-law, Tad & Ali Dean of Waldorf, MD, and Travis & Kira Dean of Ruther Glen, VA; aunts & uncles, Jess & Jackie Tidd of Lewis, IN, Vickie Fears of Terre Haute, IN, Theresa Tidd of Indianapolis, IN, Jimmy Tidd of Brazil, IN, Donald & Suzanne Gambill of Lyons, IN, Jillda & Chris Spink of Linton, IN; nieces & nephews, Allyson, Damian, Quinn, Joe, Tristan; many cousins; good friends, Sylvan Martin, Jamey Dean, and Dave Powers.
He was preceded in death by his paternal grandmother, Mary Tidd; maternal grandmother, Judith Gambill.
John loved spending time with his son, family, and friends. He also enjoyed hunting, fishing, riding his 4-wheeler, country driving, listening to country music, working on projects in the garage, and going to the river. John was always trying to put a smile on people's faces, was always willing to help folks out, and was willing to do anything for anyone.  He worked at Futaba of Indiana of America.
Arrangements were entrusted to Michael W. Cox, Cox Funeral Home; 218 South Meridian Street; Jasonville, Indiana. Visitation was scheduled from 2 – 6 P.M. Friday at Friendly Grove Baptist Church. Funeral Services were 6 P.M. Friday, January 30, 2015 at the church with Pastor Mark Quick officiating.
Interment was at Friendly Grove Cemetery in Lewis, IN at a later date.
In lieu of flowers, donations for Brantley were made at First Financial Bank in Hymera.
Facebook Comments