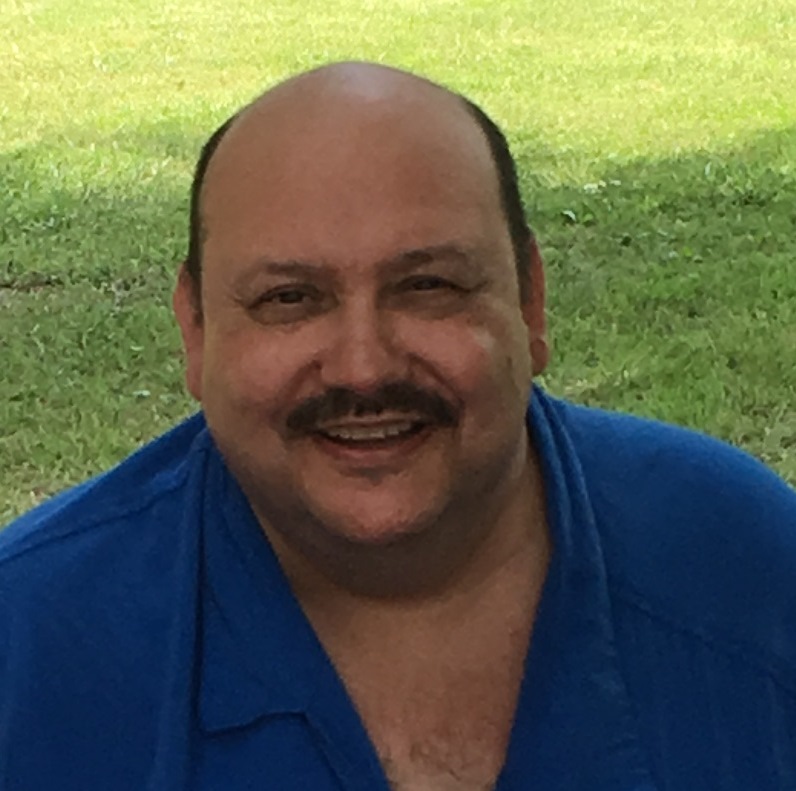 TIMOTHY R. FOUGEROUSSE, 60, of Jasonville, Indiana went home to be with the Lord surrounded by his family at 12:17 p.m. Friday, July 22, 2016 in Union Hospital Terre Haute, Indiana. 
He was born May 16, 1956 in Bangor, ME to Robert and Helen (Dicus) Fougerousse.
Survivors include his wife, Nancy J. Fougerousse of Jasonville, IN whom he married on April 17, 1976; mother, Helen Fougerousse of Jasonville, IN; daughters and sons-in-law, Anna M. and Shad Schoppert of Anchorage, AK, Kristina L. and Rodrigo Avila of Lyons ,IN, Larissa M. Fougerousse of Jasonville, IN and fiance Garrett Pouch; grandchildren, Reyna Jo Avila, Timothy "Tray" Avila, Isabella L. Avila, Braeden Schoppert, Alethia Schoppert, Ethan Schoppert; sister and brother-in-law, Rebecca and John Sagarsee of Brazil, IN ; brothers and sisters-in-law, Mike and Ruan Fougerousse of Switz City, IN, Robert "Buck Shot" Fougerousse of Vincennes, IN, Danny and Shelly Fougerousse of Tampa, FL, Chris and Norma Fougerousse of Jasonville, IN, Tony and Denise Fougerousse of Jasonville, IN; brothers-in-law, Donald and Susane Pierce of Bedford, IN, John and Karen Pierce of Jasonville, IN, David Pierce of Jasonville, IN, Roger and Bobbi Pierce of Linton, IN, Paul and Jaci Pierce of Jasonville, IN; Several Aunts and Uncles; Many nieces, nephews and cousins.
He was preceded in death by his father Robert Fougerousse and father and mother in-law Donald and Rosemarie Pierce.
Tim worked for and retired from G.E. in Bloomington, IN
Tim served in the U.S. Army and was stationed in Germany.
Tim liked to watch and coach Little League baseball. For many years Tim was a mentor and role model to many youth in Jasonville who played in his wiffle ball league. He also coached girls softball in Jasonville. Tim was also a licensed basketball referee and baseball umpire. Tim was a huge Red Sox fan. He was a record collector and loved to play music. He was also a big gardener especially with his tomatoes. Tim loved to swim and spent many hours swimming at Shakamak. Tim loved his church and serving his Lord Jesus Christ. Tim loved his family and spending time with them. Tim loved his life and living it to the fullest.
Arrangements were entrusted to Michael W. Cox, Cox Funeral Home; 218 South Meridian Street; Jasonville, Indiana. Visitation was scheduled from 4 to 8 p.m. Monday and 9 a.m. until service time Tuesday at the Funeral Home. Funeral Services were at 1 p.m. Tuesday July 26, 2016 with Pastor Terry Dowell officiating.
Interment was at Lebanon Cemetery in Midland, IN with Military Graveside Rites.
In lieu of flowers contributions were made in memory of Tim to American Diabetes Association. Envelopes were available at the funeral home.
Facebook Comments