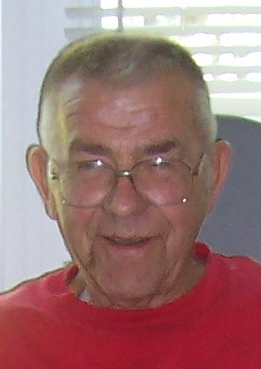 ROBERT "BOB" E. WONDERS, 86, of Jasonville, Indiana passed away at 8:50 a.m. Tuesday, November 1, 2016 in his residence.
He was born September 9, 1930 in Jericho, Indiana to Norval Wonders and Louise (Gibson) Wonders.
Survivors include his wife, Tonya T. (Pirtle) Wonders of Jasonville, IN whom he married on January 5, 1990; daughters and son-in-law, Pam Bertram of Pendleton, IN, Jessica & Lucas Shake of Linton, IN; sons, Andy Goodman of Bloomfield, IN, Jacob Goodman of Clay City, IN; grandchildren, Isabella Goodman, Silas Shake, Deke & Julie Bertram; brothers, Tillman Wonders of Port Neches, TX, Hubert Goodman of Indianapolis, IN.
He was preceded in death by his parents; brother, Norval "Junior" Wonders.
Bob was a 1948 Graduate of Linton High School. He retired from Delco-Remy in Anderson, IN after 30 years of service.
Arrangements were entrusted to Michael W. Cox, Cox Funeral Home; 218 South Meridian Street; Jasonville, IN; coxfuneralhomejasonville.com. A Gathering of Friends was scheduled from 5 to 7 p.m. Friday at the Funeral Home. Memorial Services immediately followed at 7 p.m. Friday, November 4, 2016 with Pastor Gary Minor officiating.
Facebook Comments