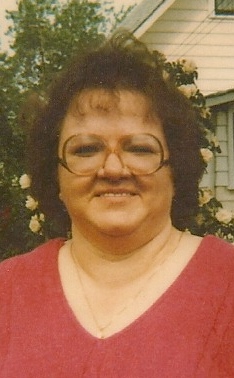 CAROL JEAN YATES, 63, of Clay City, Indiana passed away at 6:32 a.m. Saturday, February 3, 2018 in Union Hospital Terre Haute, IN.  
She was born April 13, 1954 in Terre Haute, IN to Albert Simual Yates and Arlea Jean (Newman) Yates.
Survivors include her siblings, Albert Roy Yates of Patricksburg, IN, Linda Laswell of Clay City, IN; niece, Kelly Wilson; nephew, D. J. Stamper (Natalie); great-nieces, Makayla Stamper, Abby Wilson, Kaley Funk; great-nephew, Logan Stamper.
She was preceded in death by her parents; sister, Frances Zelezny.
Carol worked 25 years in Spencer for the Circle K as a clerk.  She attended the Assembly God Church in Clay City for over 25 years where she was known as a hugger and enjoyed giving folks a hard time. 
Arrangements were entrusted to Michael W. Cox, Cox Funeral Home; 218 South Meridian Street; Jasonville, IN; coxfuneralhomejasonville.com. Visitation was scheduled from 11 a.m. to 2 p.m. Wednesday at the Assembly of God Church, 906 Washington Street, Clay City with Pastor Brad Porter officiating.  Funeral Services immediately followed Visitation at 2 p.m. Wednesday, February 7, 2018. Interment was at Stephens Cemetery in Lewis, IN.
In lieu of flowers contributions were made in memory of Carol to Cox Funeral Home to help with funeral expenses. Envelopes were available at the church. 
Facebook Comments